About Us
For the safety of wire and cabling, flexible conduits are widely used and we, Usha Plastiflex are a manufacturer and supplier of the best quality PVC Flexible Conduit, Polyamide Flexible Conduit, Flexible Conduit and its accessories. We opened for business in the year 2018 and since then, we have made a popular name in the market by providing a wide range of products, including Including polyethylene conduit, polyamide conduit, polypropylene conduit and conduit connectors., etc. We always reach out to the most potential customers in the market, to present them with such products of premium quality. Moreover, our company complies with the criteria of CE and ROHS2 as well as with the framework of global licensing such as UL.
Why Choose Us?
Some of the most important business conducting features of our company that have led us to a strong position in the market are as follows:
We offer the best and the most economical solution to our clients.
We ensure that all the products are checked properly before being shipped to the clients.
We have a good logistics structure to ship our products quickly and reliably.
We strive to strengthen business relationships with our clients.
Quality Assurance
A manufacturing company is evaluated on a number of measures by the customers, but the key aspect that really separates it from the others is the quality of their goods. The ultimate goal of our business, Usha Plastiflex is to render top-notch quality product range. The impressive array that we bring forward in the market includes conduit, conduit connectors and its accessories and a few others. These all are manufactured using the latest machinery which are imported from Germany and Korea. In order to ensure their optimum quality, from the process of production to being finally distributed to the clients, our extremely competent team places a strong emphasis on each and every procedure.
Clients We Serve
Our products are catered to many renowned organizations like Milacron India, Prasad GWK Group, Prasad Gamatex, Jyoti CNC Industries, Sahjanand Laser Technology, Haitian Hyuan Ltd, Global CNC, Raju Machineries etc.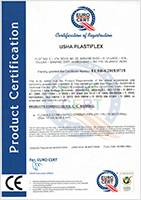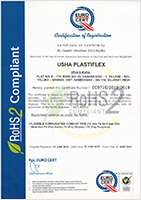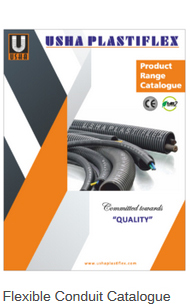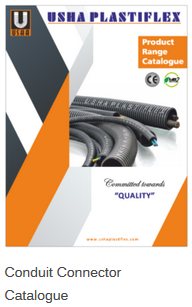 Read More